NASCAR Driver Mike Wallace & Market Scan Co-founder and President Rusty West are both avid supporters of the nation's Military and first responders. Mike and Rusty have committed to supporting U.S. Marine Corps Veteran Danny Garcia's Global Walk in his 4-month "Honor Walk 2020" initiative to raise funds For "America Salutes You".
Collaboration and partnership promoting "America Salutes You" kicks off at the Xfinity Series race at Indianapolis Motor Speedway on July 4th. Mike Wallace will pilot JD Motorsports' Market Scan Chevy number 0 at the July 4th race, which will sport a patriotic race livery, incorporating "Global Walk" and "America Salutes You" logos. Media and social media campaigns will drive attention to cause related content, which will benefit veterans, first responders and their families.
Where/When:
States covered during Danny's 4-month walk include: Indiana, Texas, Southeast states, Eastern seaboard States (to include New York & DC), and
Tennessee.
Danny Garcia's "Honor Walk 2020" will end on October 29th at "America Salutes You" benefit concert at The Grand Ole Opry, where Danny will be honored.
Who's Danny?
Danny Garcia is a U.S. Marine Corps Vietnam War veteran, former law enforcement, and ordained minister. He has been walking since 1996: 52 million steps on six continents. Through Global Walk, Danny seeks to instill international understanding, establish goodwill and build sustainable peace. The Honor Walk 2020 project thanks and raises funds for veterans, first responders & their families.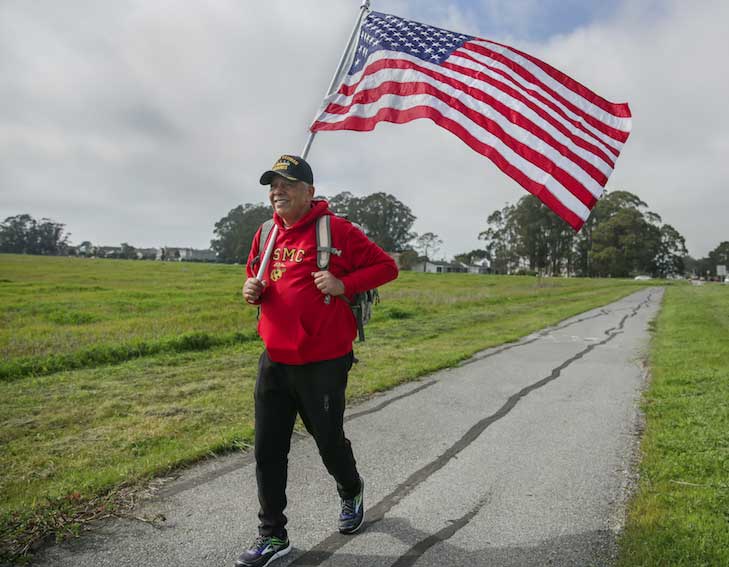 Honor Walk 2020
Between July 4 and October 29, 2020, Danny will travel in increments of 25 – 50 miles a day in phases. Phases consist of symbolic walking in major U.S. cities and Danny is being driven to the next stop in an RV.
The RV will be decorated to mimic Market Scan Chevy number 0.
Media attention will be focused on featuring Danny walking in a host of cities, the "Honor Walk 2020" route will cover. Social Media activity will emphasize patriotic, cause related and worthy charity fundraising efforts.
Route Stops
City Halls, Veterans Affairs locations, first responder locations, fire stations, police stations, hospitals, partner retail locations, etc.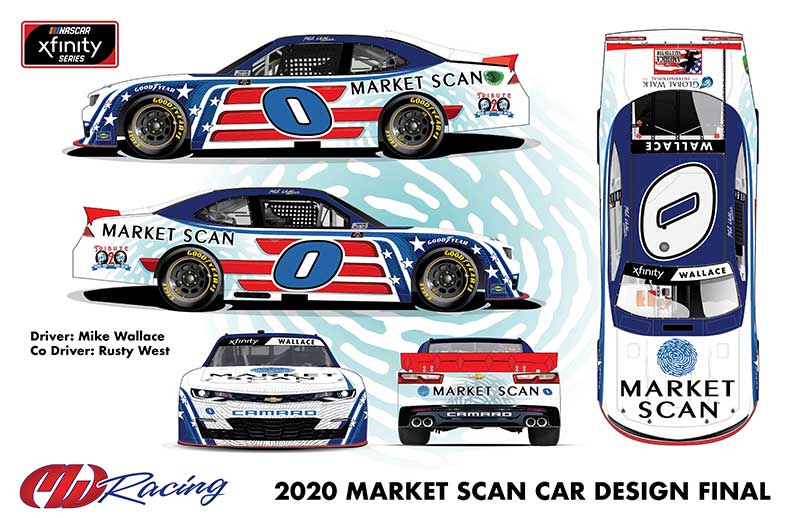 Key Dates
July 4: Indianapolis, IN
October 1: states, cities, locations, dates and phases [TBD]
October 1: New York / New Jersey
October 17: "Thanks USA" Military Scholarship Gala, Baltimore – Maryland "America
October 29: Salutes You" Benefit Concert, Nashville – Tennessee
America Salutes You: americasalutesyou.org
Global Walk: globalwalk.cc
Mike Wallace: mikewallace.com
Market Scan: marketscan.com
Pledges can be made on the "America Salutes You" website or by texting FREEDOM to 20222
Contacts:
Market Scan: Carsten Preisz, (805) 218-7162
Tim Packman c/o Mike Wallace: (704) 507-1838